Policy & FAQ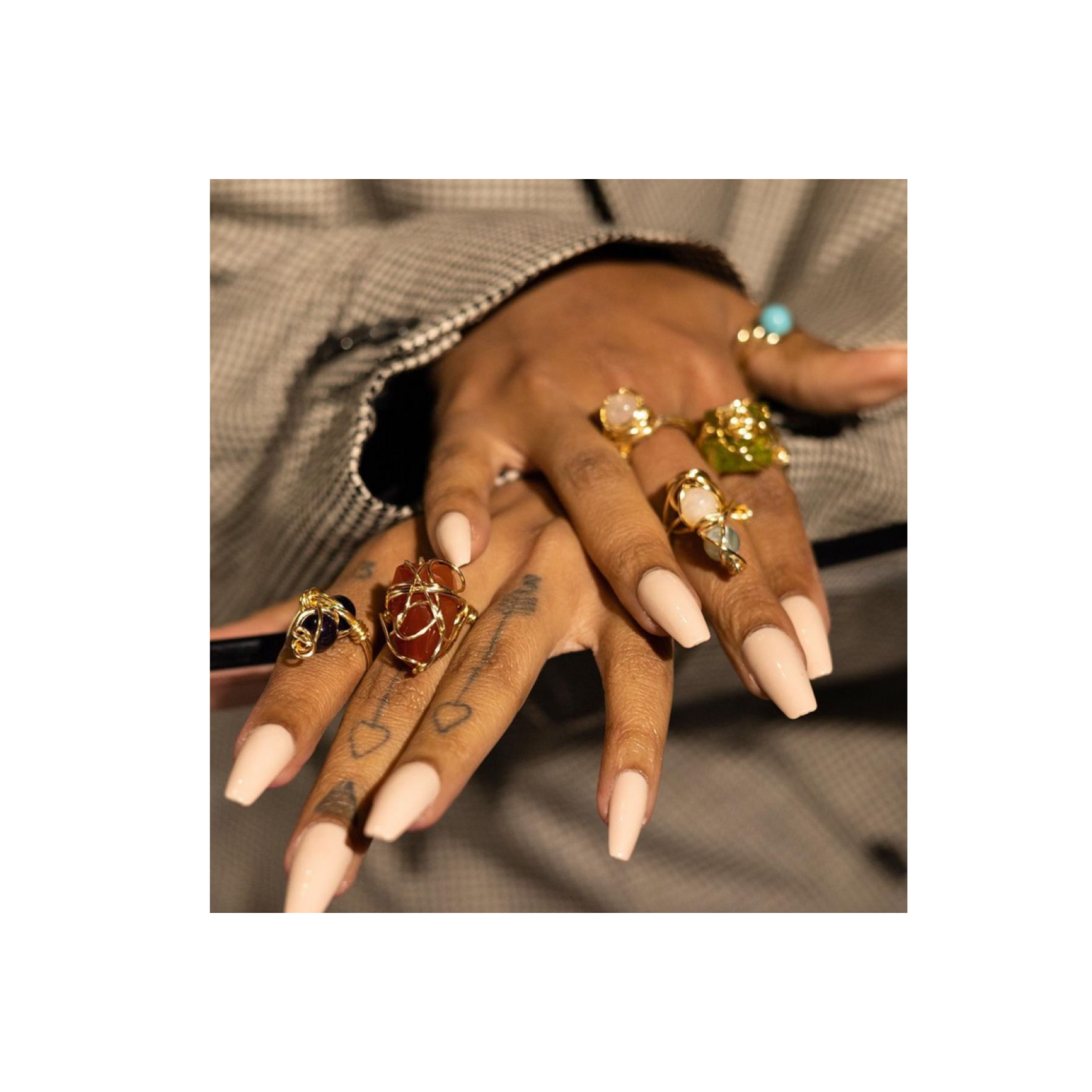 Shipping & Delivery in the US: 

 

Orders will be processed in 7-10 business days from order date. Business days are work days—Monday through Friday, excluding weekends and holidays. Processing times for shipment are not the delivery estimates. Delivery estimates come with the tracking confirmation email after the order has been processed.

Shipping charges will be processed with your order and charged at the time of purchase.
International Shipping:

After general order processing. Delivery times for international orders start at 14/15 business days, varying on time spent in customs. 

The recipient of the shipment is responsible for any taxes, customs duties and fees that may be applied by the destination country. 
Delays, Lost or Stolen Packages or Address Errors:

We are not responsible for mail carrier delays, delays due to natural weather, acts of God or related causes.

You must keep up with your local carrier and their updates and restrictions for your package after shipping details have been sent to you.

We are not responsible for lost or stolen packages but in the event customers must contact the provided shipping carrier and report a claim of insurance and/for clarity on whereabouts as only the shipping carrier handles your package journey to you.

All address errors must be reported within 48 hours of order date.

We are not responsible for incorrect deliveries or delays due to incorrect addresses or incorrect information provided at time of order.

Returns/Refunds/Exchanges:

Each product is handmade and curated to order and cannot be returned or exchanged for other products. Refunds are allowed only on extenuating circumstances determined by us within 5-7 days of order. Contact via customer service email with full name and order number. 

TLOT operates during business days only. 
Sales and Coupons:

All coupons expire within time noted on coupon code unless noted otherwise. Coupons cannot be combined with other coupons or used during live sales. Coupons cannot be traded, resold, or upgraded. 

All sale items purchased are FINAL sale and will not be able to be returned or exchanged.
Shop Pay and Affirm
What is the option to pay in installments on Shop Pay?

When checking out with Shop Pay, you now have the option to pay now or later. Paying in installments on Shop Pay allows you to split your purchase amount into four equal, biweekly installment payments with 0% APR, or monthly installments with no hidden or late fees*.

*Rates from 0% APR 10-30% APR. Payment options through Shop Pay Installments are subject to an eligibility check and are provided by these lending partners: affirm.com/lenders. Options depend on your purchase amount, and a down payment may be required. State notices to consumers affirm.com/licenses.
Which payment methods are accepted if I use the option to pay Installments on Shop Pay?

The installments option on Shop Pay is available for all debit and credit cards.
Can I use Shop Pay Installments if I'm an international customer?

Shop Pay Installments is only available to customers with a United States billing address and phone number. Customers with international billing addresses and phone numbers can't use Shop Pay Installments.
Is there a limit to how much I can spend on a single Shop Pay Installments order?

Yes, $17,500USD is the order value limit that applies to purchases using Shop Pay Installments, including discounts, shipping, and taxes.
Can I buy gift cards with Shop Pay Installments?

You can't purchase gift cards using Shop Pay Installments. If you want to purchase gift cards along with Shop Pay Installments eligible products, then you need to place two separate orders.
Are there late fees?

No, there are no late fees if you miss a scheduled payment.
What if I miss an installment payment?

There are no late fees for customers who miss a scheduled payment. However, partial payments or late payments might impact your credit score, or your eligibility to use Shop Pay Installments in the future. If you have questions about a missed installment payment, then you can contact Affirm support for assistance.
What if I make a return on a purchase made through Installments with Shop Pay?

After your refund is processed, the refund amount will appear on your payment schedule within 3-10 business days, and your balance will be updated.

If your refund is less than your total purchase balance, then it might not lower your next payment. Instead, you can expect fewer payments, a smaller final payment, or both.

If your refund is more than your purchase balance, then the difference is returned to your original payment method within 3-10 business days.

If your order is made with monthly payments, then the paid interest isn't refunded. Interest is the cost of borrowing, and isn't refundable.