Regular price
$30.00 USD
Sale price
$30.00 USD
Unit price
per
Sale
Sold out
Share
This ebook covers eight chapters, 35 pages, of valuable information, examples and resources.
Featuring:
a step by step guided Jewerly Business Plan Template
a detailed List of Jewelry Material and Equipment Suppliers and resources
Chapter 1: Business Vision
Chapter 2: Business Planning
Chapter 3: Workspace and Tools
Chapter 4: Materials and Supplies
Chapter 5: Brand Identity
Chapter 6: Online Presence
Chapter 7: Price, Sell, Market
Chapter 8: Customer Relationships
The second of our educational pieces. In the future, we will also offer more ebooks and classes to help you further your knowledge and skills, in-depth looks at the industry, from the basics of design and production to the more complex aspects of marketing and sales. With our help, you'll be able to create a successful jewelry business that you can be proud of.
Law Protection and Copyright Statement:
The information contained in this ebook is protected by copyright laws and international treaties. All rights are reserved by the author. No part of this ebook may be reproduced, distributed, or transmitted in any form or by any means, including photocopying, recording, or other electronic or mechanical methods, without the prior written permission of the author, except in the case of brief quotations embodied in critical reviews and certain other noncommercial uses permitted by copyright law.
The author has made every effort to ensure the accuracy of the information provided in this ebook. However, the author and the publisher shall not be held responsible for any errors, omissions, or damages arising from the use of the information contained herein.
The techniques, strategies, and suggestions presented in this ebook are for informational purposes only. The author and the publisher do not guarantee any specific results or outcomes from implementing the concepts discussed. It is the reader's responsibility to exercise caution and judgment when applying the information to their own jewelry business.
Any names, logos, or trademarks mentioned in this ebook are the property of their respective owners and are used for identification purposes only. The inclusion of these names, logos, or trademarks does not imply endorsement or affiliation with the ebook or its author.
The author and the publisher are not engaged in rendering legal, accounting, or professional services. Readers are advised to consult with their own legal, accounting, or professional advisors for specific guidance related to their jewelry business.
Copyright © 2023 by [Poetree/The Leaves of Tree]. All rights reserved.
For permissions, inquiries, or further information, please contact theleavesoftree@gmail.com
View full details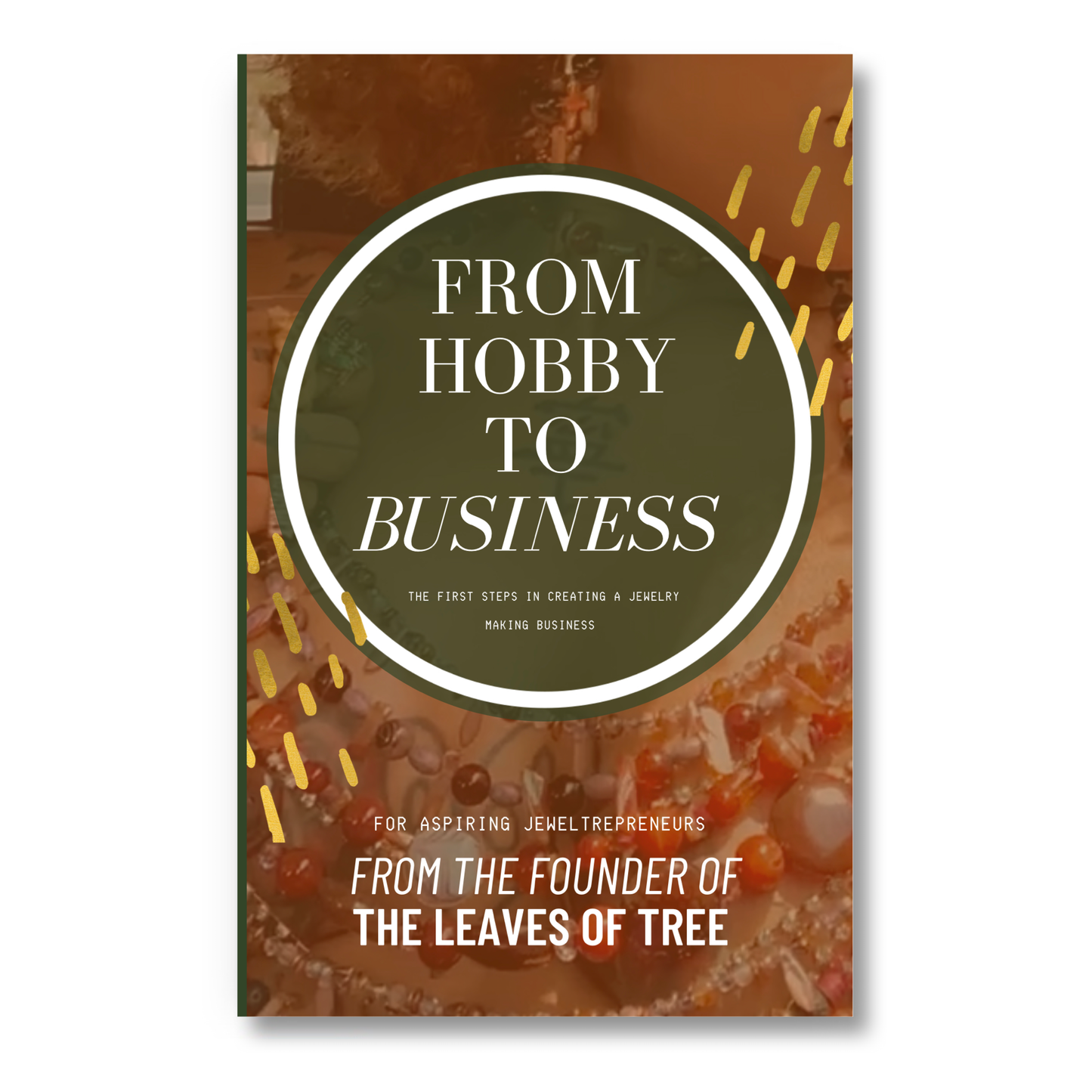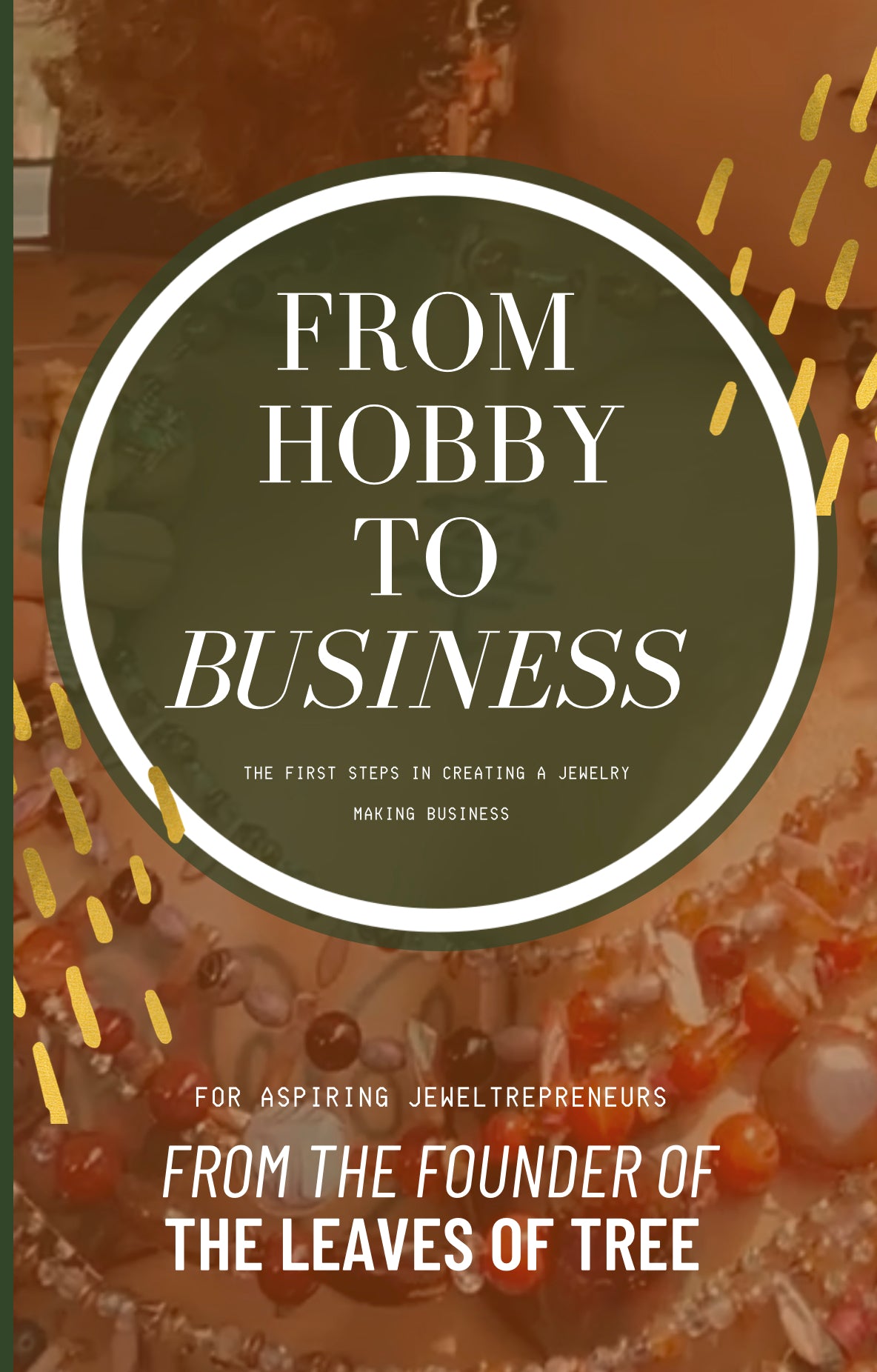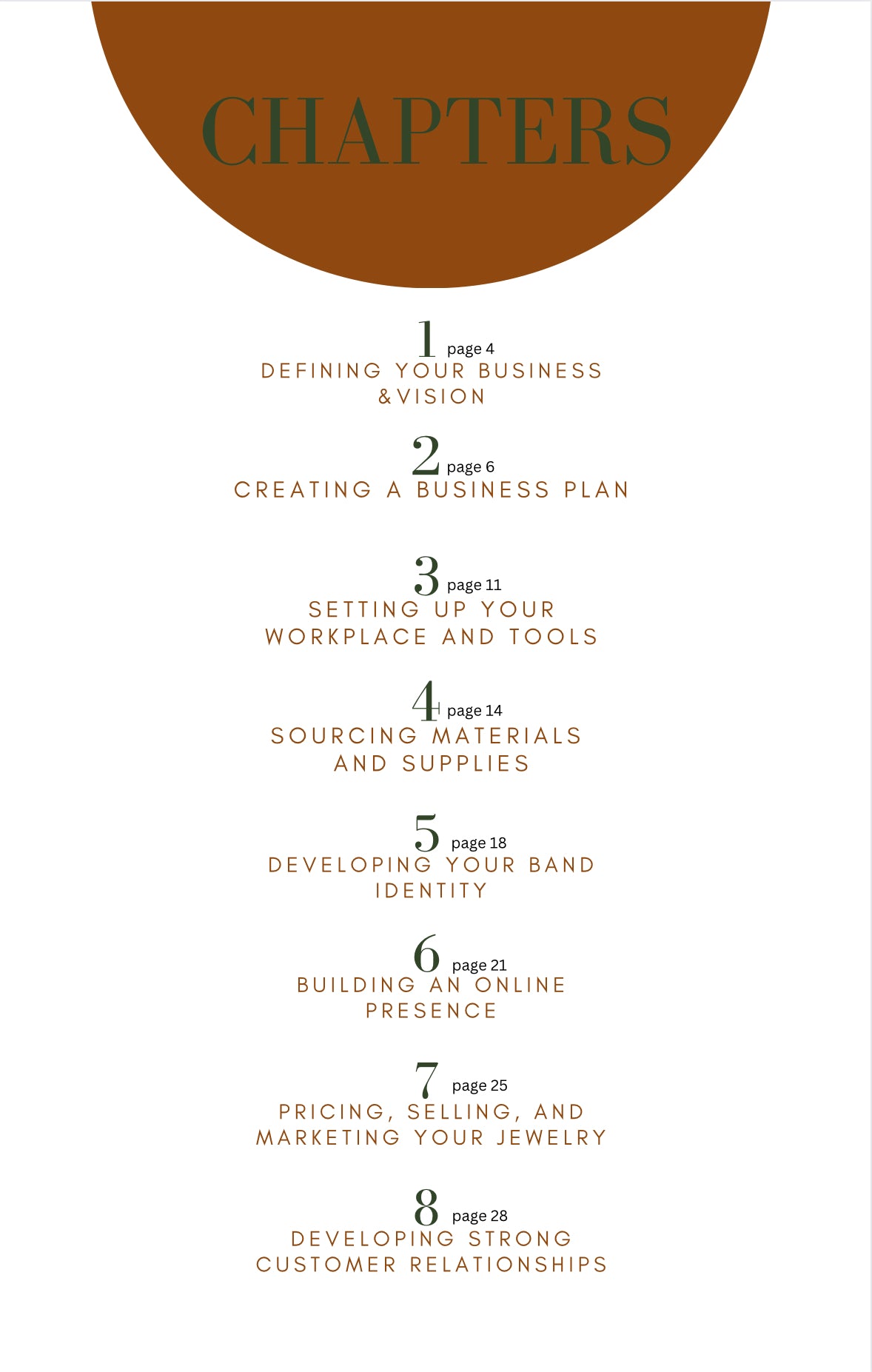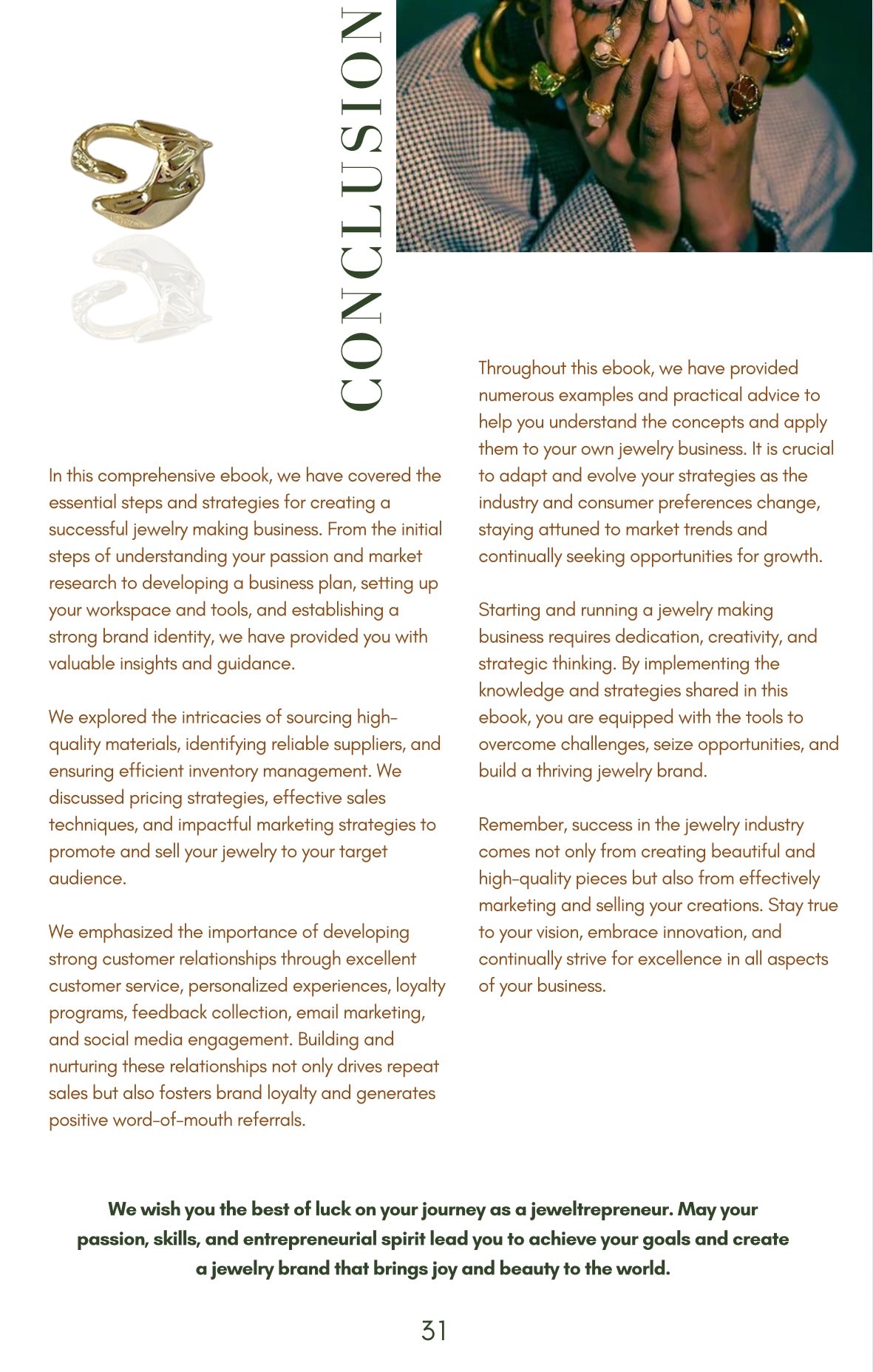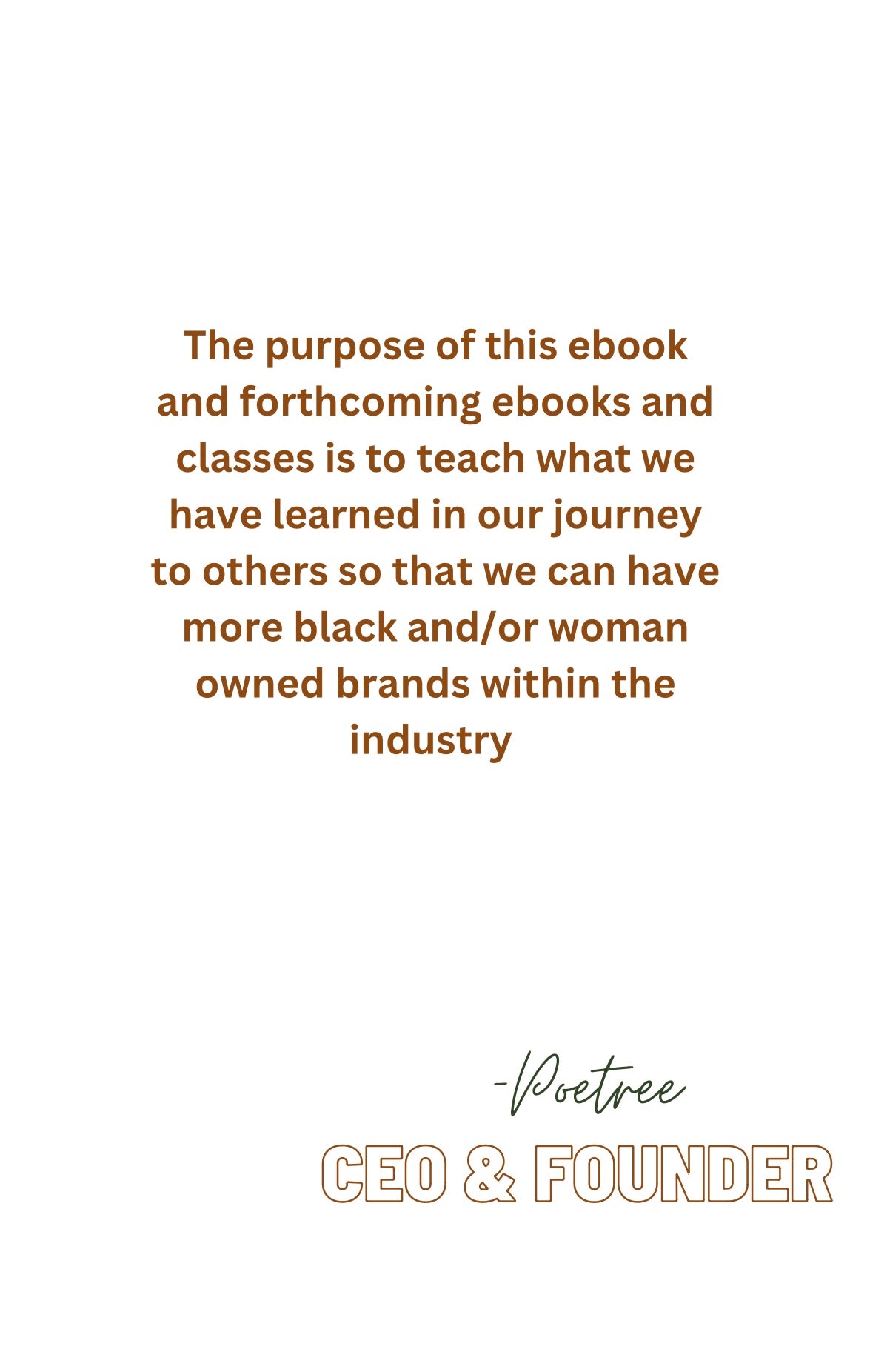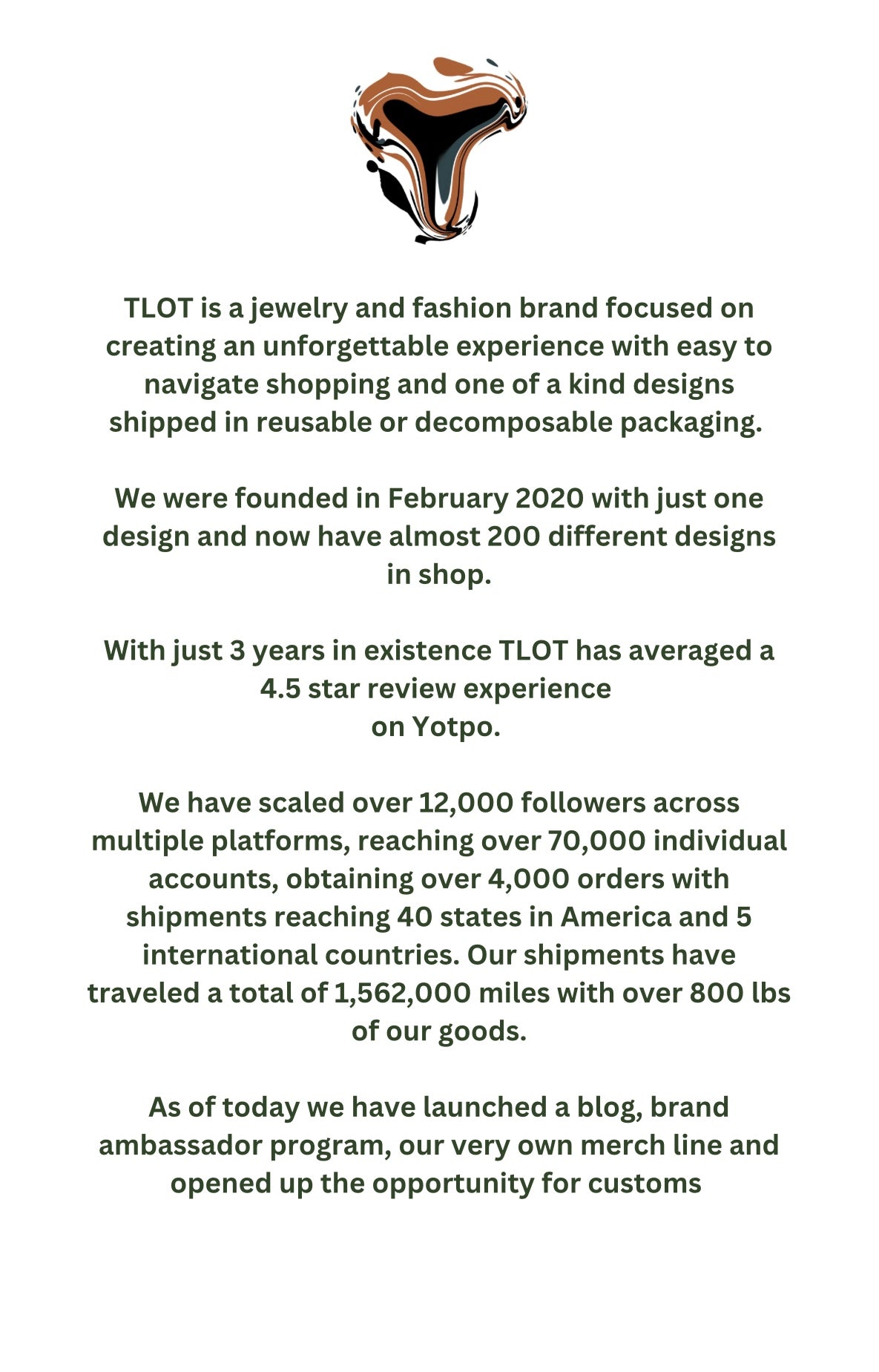 Shipping

Domestic (Delivery in the US) 

International Shipping

Delays/COVID/Address Errors

Policy & FAQ
OOAK Season 1 pieces are marked by unit so that the wearer can ultimately define them
Our One of A Kind Collection, Released in October 2021, is for the mature and spontaneous. The experience is in the name. These pieces are either 1 of 1 or in limited quantities. Pieces are made with genuine stones, crystals and beads designed with 14k gold.